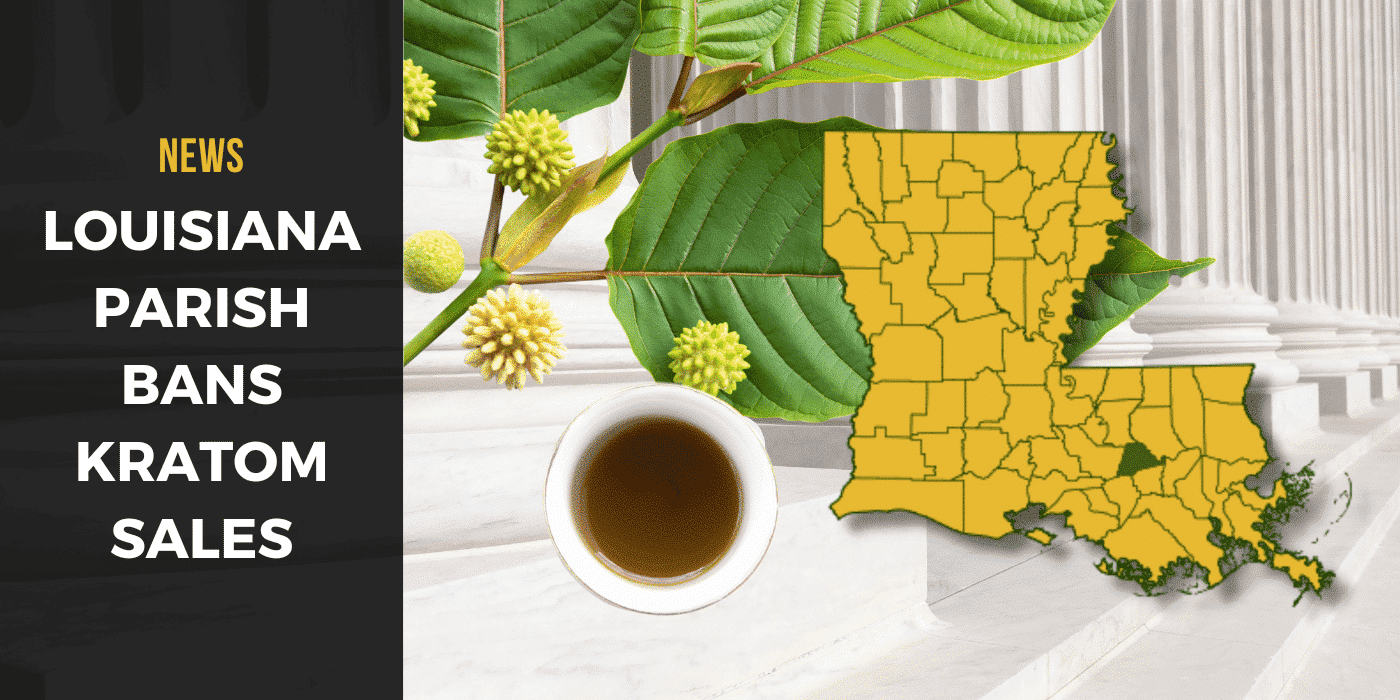 Earlier this August 2022, kratom, a Southeast Asian plant, became the topic of debate in Ascension Parish, Louisiana. 
Although the American Kratom Association (AKA) was able to motivate kratom supporters to fight against myths from the Sheriff's office, share their personal stories, and try to educate Council members, nine Council members unanimously voted to ban the sales of kratom in Ascension Parish—but not its possession or use.
For those pushing to educate lawmakers on kratom and have any kratom-containing products regulated for consumer safety, this news comes as a disappointment. However, the decision to ban only kratom sales in Ascension Parish and not possession or use is a better alternative to the discussed alternative of criminalizing all kratom consumers in the parish.
That being said, the decision is a frustrating one for many, especially given the misinformation presented by the Sheriff's office and rehab centers.
What the New Decision Entails
Under the new ordinance, any vendors, retailers, or individuals selling kratom could lose their business license for selling kratom. Further penalties include:
First-time offense: a fine of up to $500 and/or a jail sentence of up to six months

Second offense: a fine of up to $1,000 and/or a jail sentence of up to six months

Third offense: A fine of up to $1,500 and/or a jail sentence of up to six months
The new laws in Ascension Parish mean that any kratom consumers in the county will have to buy kratom elsewhere, and any kratom-selling business will have to remove kratom from their shelves. So, if you are traveling nationally with kratom in your car and get pulled over in Ascension Parish, you won't have to worry about any consequences for possessing kratom.
While these penalties aren't embraced by everyone in Ascension parish, they are potentially far less harsh than they would have been had the parish not provided three different opportunities for the public to share their views, giving dozens of speakers a voice for their side. 
What You Can Do to Help Stop More Local Bans
One of the most frustrating parts about the Ascension Parish Council's decision is that members had admitted to not knowing much about kratom and felt like they were making a hasty decision. According to the American Kratom Association, The council members pushing for the ban of sale and severe criminal punishments were clearly influenced by FDA misinformation and private addiction recovery centers. 
To help ensure that other decision-makers don't make hasty decisions based on misinformation and fear-mongering, you can send a link to kratomanswers.org along with why you feel your state, parish, or county should adopt a kratom consumer protection act to regulate it. You can share this link with all of your city council members and state reps, or share it wherever needed to raise awareness. The website was created by AKA to help answer questions about kratom in a clear and factual manner.