Looking for kratom ban updates in 2022? Want to access the latest kratom news? Maybe you're interested in tracking the latest kratom current events or kratom-related pop culture news?
You're in the right place—welcome to our kratom news page! We are set on tracking the most recent kratom ban updates, current events, policy changes, trending kratom Reddit news, and all other kinds of kratom news that we can find. Hopefully, this page will help you keep in touch with contemporary kratom news around the world, big or small.
So to all kratom activists and kratom warriors out there: stay informed and spread the word! We appreciate your support. 
Lastly, remember to sign up with the American Kratom Association to receive early kratom ban updates via email! Oh, and remember to join the Kratom Protectors to assist with legislative efforts, help others learn more about kratom, and much more!
Current Kratom Updates
Tell Congress Not to Support the FDA's Legislative Draft
If Congress passes the new discussion draft of the FDA Safety and Landmark Advancements (FDASLA) Act, the Food and Drug Administration (FDA) would gain more control over dietary supplements. This draft includes the Prescription Drug User Fee Act (PDUFA) and would require a mandatory listing of dietary supplements, which the FDA would be in charge of approving.
There is a lot to this draft, but in short, it would do little to improve safety and would give the FDA more power than ever to ban supplements from the market. Kratom, CBD, and NAC could effectively be pulled from the market if the FDA gains the power to require premarket approval for supplements.
Read more about it in our article, and please help out.
Sign Form for Congress
Register for AKA zoom meeting on 5/26
Fill out votervoice form
Kratom Ban Updates and News Articles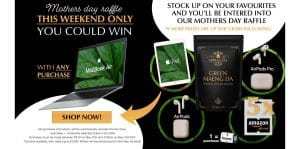 Happy Belated Mothers day to all the Moms and Guardians out there. Thank you to
5 Comments
Follow Mitragaia on Social Media!